Why Massage?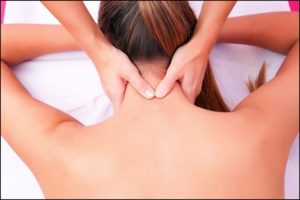 You are in pain.
Okay, maybe it's not pain, but your back, shoulders, and neck are screaming at you for relief. How did things get so tight, kinked, and uncomfortable?
Who Will Come To Your Rescue?
Well, actually, I will. As a massage therapist, I do a lot of things, but relieving neck and back pain is what I do best. I find the deep, often overlooked, and contracted muscles and adhesions that cause you grief in your neck and back. I dive in deep and resolve the problem.
I give a neck and back massage with a punch, while being careful to stay within your pain tolerance.
So, Exactly How Can I Help You with Massage?
I implement a unique application of neuromuscular therapy to reduce your discomfort and dysfunction.
Simply put, I stimulate healing by identifying and removing the barriers that stand between you and relief. My massage isn't for everybody, but for those who like to feel someone reach in and touch their troubled muscles to resolve their dysfunction, it's heaven.
If my methods resonate with you, book an appointment today. Drop by soon, and we'll get you started toward feeling better.