Body Diagnostics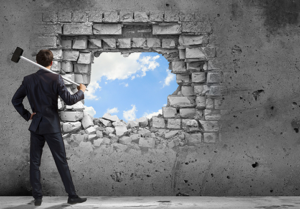 You're not feeling well.
Your world has descended into horrible symptoms, even crippling dysfunction.
At first you thought you could fix it or that it would just go away, but now you've tried everything to no avail.
Is there no one who can help?
I have good news for you:
I can remove the barriers that stand between you and the healing you so desperately need.

Removing Barriers
These barriers are physical and non-physical, including toxins, pathogens, blocked surface cell receptors, blown body circuits, trapped and frozen emotions, blocked beliefs, dissociated parts, and generational energy disturbances (to name a few).
How do I find the barriers?
I find blockages to healing using a highly accurate form of muscle testing that not only uses the muscles, but the voice signature as well. It's called Truth Testing (or Truth Techniques). Using this technique, I can locate the barriers that are congesting your system and interfering with your body's ability to see. What the body can see, it can heal. What your body needs is to be able to see the truth, and to shine its light throughout your system so that it can see to heal.
"Bioenergetic testing is, in my opinion, the most sensitive single diagnostic tool that exists in the world today. I must tell from my own personal experience in reviewing the great body of literature that exists in the world today in various countries on the subject of bioenergetic testing, that when properly performed, it is far superior to any diagnostic modality that exists today in the world. It is far superior, in my opinion, to any blood, laboratory, or imaging techniques in the sense of the depth of the penetration that these tests are capable of and their ability to register even minute deviation in bio-cellular fields that take place on the cellular, sub-cellular, and intracellular structures, including the DNA."

– Dr. Savely Yurkovsky, Field Control Therapy Founder
How do I remove the barriers?
I use a combination of techniques, including intention, affirmation, and body meridian codes (based on EFT and acupuncture) to remove the barriers that are keeping the body from healing and optimal function.
Revolutionary Healing Systems
I use revolutionary healing systems to diagnose and correct imbalances in the body:
Quantum Techniques: an advanced form of energy medicine.
The Body Code: an innovative way of looking into the body to see imbalance and ascertain underlying causes.
The Emotion Code: a part of The Body Code, allowing the discovery and release of troublesome emotional energy that is trapped in the system.
Emotional Freedom Technique (EFT): a simple and effective system of using the body's energy system to reduce pain, discomfort, and dysfunction.
Truth Testing: or the Truth Technique, based on applied kinesiology developed by George J. Goodhart and refined by Quantum Techniques, Neurolink, Field Control Therapy, and others.

The Bottom Line
An understanding of these advanced healing systems isn't what really matters though. What matters is that your symptoms disappear, your function returns, and you feel better. I am committed to your recovery. This is why I have spent so much time and effort learning and practicing these systems of healing.
You can feel better.
You can get well.
Contact me soon, and let's work together on your healing. For more information, visit my energy healing website, Health Whisperer.
"The future of medicine will be based on controlled energy fields."

– William A. Tiller, PhD, Professor Emeritus of materials science at Stanford University and Field Control Therapy physics advisor