Links
The following professionals are outstanding in their field and are my personal preference when in need:
Personal Trainer
Dustin LeGrady
10300 SW Greenburg Rd #A
Portland, OR 97223
(503) 956-0580
dustin@definefitnessbydustin.com
Chiropractic
The Upper Cervical Clinic
15800 SW Upper Boones Ferry Rd. Suite 400
Lake Oswego, OR 97035
(503) 597-8352
info@uppercclinic.com
Physical Therapy
Pacific Neuro Therapy
5 Centerpointe Dr #400
Lake Oswego, OR 97035
(503) 305-4455
Massage
Jamie Liptan
Myofascial Release Therapist
1270 Parrish St, Suite A
Lake Oswego, OR 97034
(503) 908-1388
Accupuncture
Abby Drinkard
6655 SW Hampton
Suite 100
Tigard, OR 97223
(503) 684-9717
---
Important Massage Accessories 
This tool is essential for anyone who is interested in effectively working on themselves. It is a lifesaver!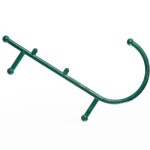 This tool can work wonders on the legs and back. Consistent rolling of the legs can reduce symptoms dramically.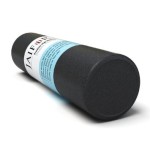 Magnesium is the most critical muscle deficiency, and most of the population is deficient in it. Transdermal supplementation is critical, as magnesium doesn't absorb well through the digestive tract. Find out more about magnesium here.